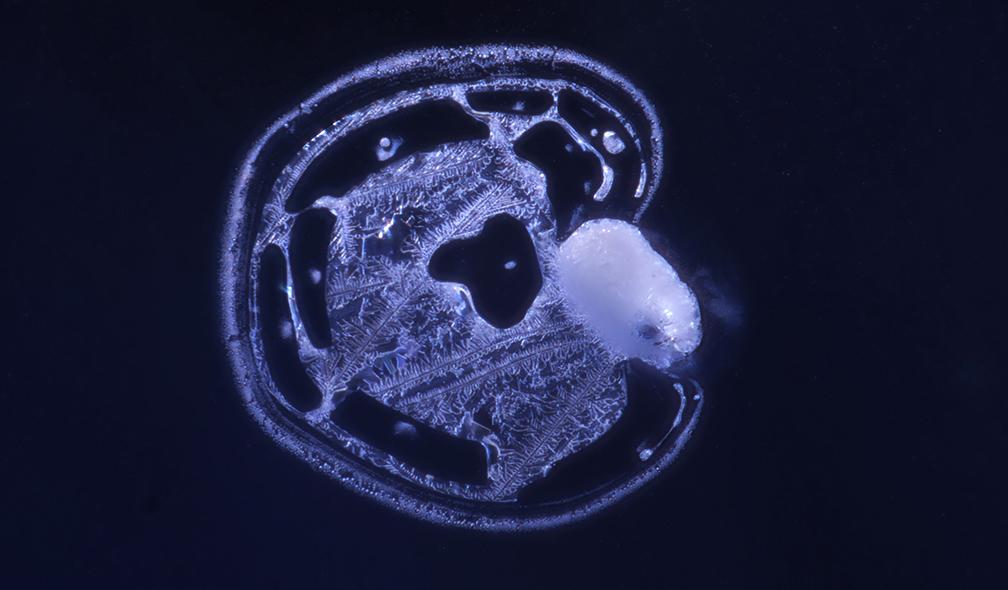 High-temperature heated blue sapphire from Sri Lanka
The rounded white crystal on the right was a zircon (ZrSiO4). In the discoid fracture (now healed) caused by the expansion of the zircon (probably metamict), the residues observed are the product of the dissociation of the zircon, mainly SiO2 glass and zirconium oxide ZrO2.
Do you need this micrograph in full resolution for an article, a DUG dissertation, etc.? Do not hesitate to contact us.